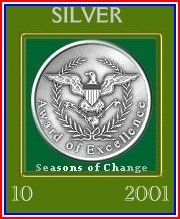 "Congratulations!!! Your site as listed above has been chosen as a winner of The Seasons of Change Silver Award for October 2001. I enjoyed my visit to your site. Thanks for making the web a better place. It is evident that you have put a lot of hard work into your web space. "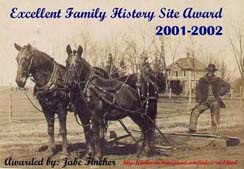 Excellent Family History
Site Award 2001-2002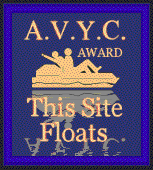 "I have visited your site and have found it more than worthy to be the recipient of the All Volunteer Yacht Club "This Site Floats" Award! It is clear that you have worked long and hard to put such a nice site on the Web. Your work on navigation and page layout can only leave in your visitorís mind the image of a quality site. Congratulations"
- Jim Kearney

"Congratulations!
This is a solid resource for McDowell family members around the World. We like the extraordinary depth of content and use of illustrative graphics throughout, and particularly enjoyed reading the family history. It was a delight to evaluate your site and we hope to see even more in the future..."
- Jim Docherty & The Red Stag Awards Team